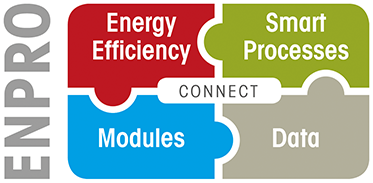 ---
«
Februar 2018
»
So
Mo
Di
Mi
Do
Fr
Sa
1
2
3
4
5
6
7
8
9
10
11
12
13
14
15
16
17
18
19
20
21
22
23
24
25
26
27
28
---
Sonntag, den 01 Oktober 2017
10th World Congress on Chemical Engineering
This congress will be held in October 1st – 5th , 2017, coinciding with Expoquimia (Chemical Industry Exhibition held each three years in Spain), in FIRA of Barcelona, Spain. The World Chemical Engineering Council (WCEC), the European Federation of Chemical Engineering (EFCE) and the European Society of Biochemical Engineering Sciences (ESBES) promotes this "three in one" congress. The EFCE-Spain Group, formed by four Spanish societies: ANQUE, Enginyers, SEQUI and AIQS, hosts the congress.
---
Montag, den 20 November 2017
Jahrestreffen der ProcessNet-Fachgemeinschaften "Prozess-, Apparate- und Anlagentechnik" sowie "Werkstoffe, Konstruktion, Lebensdauer" 2017
Das diesjährige gemeinsame Jahrestreffen der ProcessNet-Fachgemeinschaft "Prozess-, Apparate- und Anlagentechnik" (PAAT) und der ProcessNet-Fachgemeinschaft "Werkstoff, Konstruktion, Lebensdauer" (WKL) findet vom 20. - 21. November 2017 in Würzburg statt.
---
---
© DECHEMA e.V. 1995-2007 alle Rechte vorbehalten